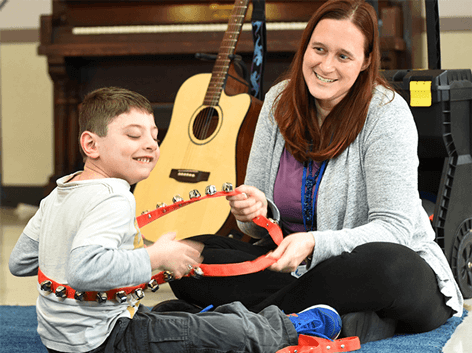 Caring People. Helpful Services.
Cincinnati Association for the Blind & Visually Impaired is a private, not-for-profit organization offering comprehensive services and job opportunities for people of all ages who are blind or visually impaired. Every day we work to ensure full lives and community inclusion for those we serve.
About CABVI
Our Annual Impact
assisted by Vision Services
served by Radio Reading Services
with vision loss employed
Social Enterprise: Business with a Mission
CABVI operates a variety of Social Enterprises (businesses that operate to further a social mission) in order to help provide employment for people who are blind or visually impaired. Our businesses and programs include:
Full Program Schedule
MON
Travel Talk/All Things Being Equal
12:30 PM
TUES
The Cincinnati Enquirer
10:00 AM
WED
The Wall Street Journal
4:00 PM
THUR
Classical Music Connection
1:00 PM
FRI
The New York Times Book Review
2:30 PM
SAT
The Washington Post
9:00 AM
SUN
The Sunday Enquirer - Comics
4:00 PM
It's a big adventure in life with a white cane. Receiving services at CABVI has helped walk me through some difficult times. I've met other people with vision loss and have learned to be resilient and remain independent.
— Wesley Banks, Client
Community Partners